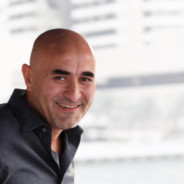 Impact Hub in Dubai hosted SOUQ.com CEO Ronaldo Mouchawar last night as part of their #DisruptiveCEO event series. The charismatic leader of this Arabic online success story covered a wide range of topics including some of the challenges for e-commerce in the region and the trends that will change the game. Here are some of my notes from the evening. E-Commerce is mostly commerce.  The billion dollar question is not a technology question. It's a customer experience one. Ronaldo asks: Are our customers happy? Commerce means that...
read more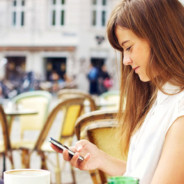 Where are you reading this? What time is it? What size is the screen that you are looking at? The way in which we consume content is changing. Increasingly, we are consuming content while on the move – glancing at a smartphone or tablet while doing something else – like riding on a train or sitting across from a friend in a bar! Creating content on any platform requires understanding your audience which is made easier by thousands of data points made up of interactions and conversations. Top level demographic information like age,...
read more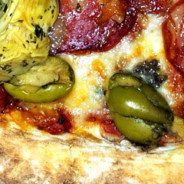 You know those nights when you know you should eat, but you don't feel like eating a ready-meal (this blog was written during a period when the UK food supply chain was full of pre-packaged meals that contained horse meat labelled as beef). Luckily my Tesco Metro (a kind of mini-supermarket designed to render the art of cooking useless – but more of that some other time) is only a short walk away, so I took a few minutes to browse the isles for a quick, but not totally mindless meal. The solution was the...
read more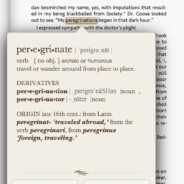 There are people that say the rise of e-books and being able to read a 'book' on the small screen of a mobile device will somehow lead to the downfall of society and the end of reading. I'm worried about the longevity of the books in my electronic collection – especially because I have books on several different platforms that didn't exist five years ago, let alone in five years time – whereas the paper books I bought as a student will exist in hundreds of years time. But back to the idea that the media by...
read more
I'm not a bachelor anymore. However, I'm glad I spent some time fending for myself, because that's how I learnt to cook. Actually, now that I think about it, that statement is factually incorrect. I moved out when I started my first job, aged 21, but I knew how to cook before that. In fact, as a scout, I participated in competitions that required the 'patrol' to prepare a three course meal from fresh ingredients in a camp kitchen over an open fire. Most teenagers can manage sausages on a BBQ, but the rules of the...
read more